Flower Garden Plus Size Dress (Navy)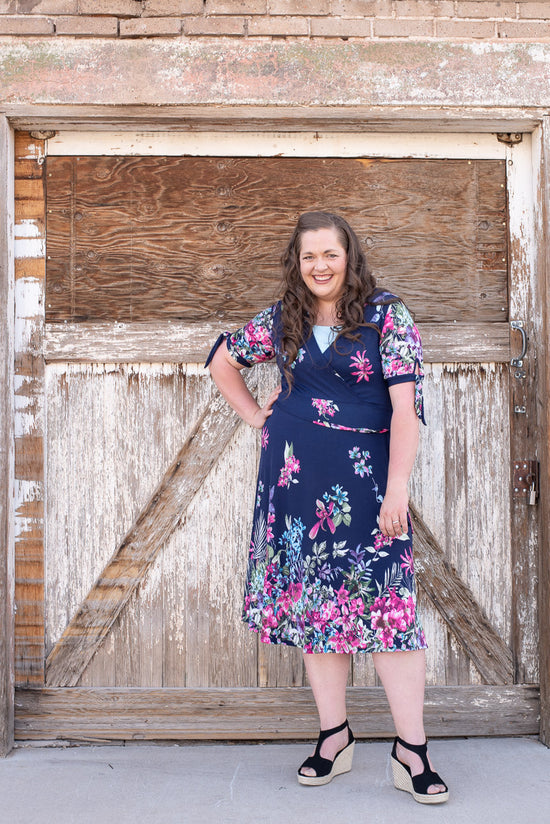 Flower Garden Plus Size Dress (Navy)
Product Description
Description

Return Policy
Description
Floral pattern print, plus size dress.
V neck and self-tie with sleeves that go almost to the elbow.
This is a beautiful dress for many occasions. Floral print accents curves and the beautiful lines of the dress. 
Midi dress goes to just passed the knees. 
The model is wearing a colored tank top (first model) and a white shirt underneath (second model) (undershirts not included).
Flower gardens bring beauty and life to gardens.
Add this dress to your closet today and watch it bring life to your everyday occasions. 
Return Policy
Return Policy You may return your item for a refund or exchange as long as it is within 60 days from when it shipped. The item must be in the original unused condition OR barely worn quality. Please include the name you used when you placed the order on the items you would like to return. You will be refunded to the card you used when placing your order. Refunds take up to 5-10 business days to hit your account. There will be no refunds or exchanges after the 60 days. If you would like to exchange an item please contact us at support@everydayedenboutique.com and let us know what size you would like to exchange. All returns can be sent to the return address on your shipment!